What's So Great About Luxury Vinyl?
Show of hands here, friends…who doesn't love a little bit of luxury in their lives? When it comes to flooring, luxury is frequently associated with exotic solid hardwoods (link) like ebony and mahogany that set the bar for both beauty and expense. While there's nothing wrong with solid hardwood – it's a classic for a reason – it's also not right for every home, and certainly not for moisture-prone areas. This is where Luxury Vinyl Tile (LVT) gets its chance to shine.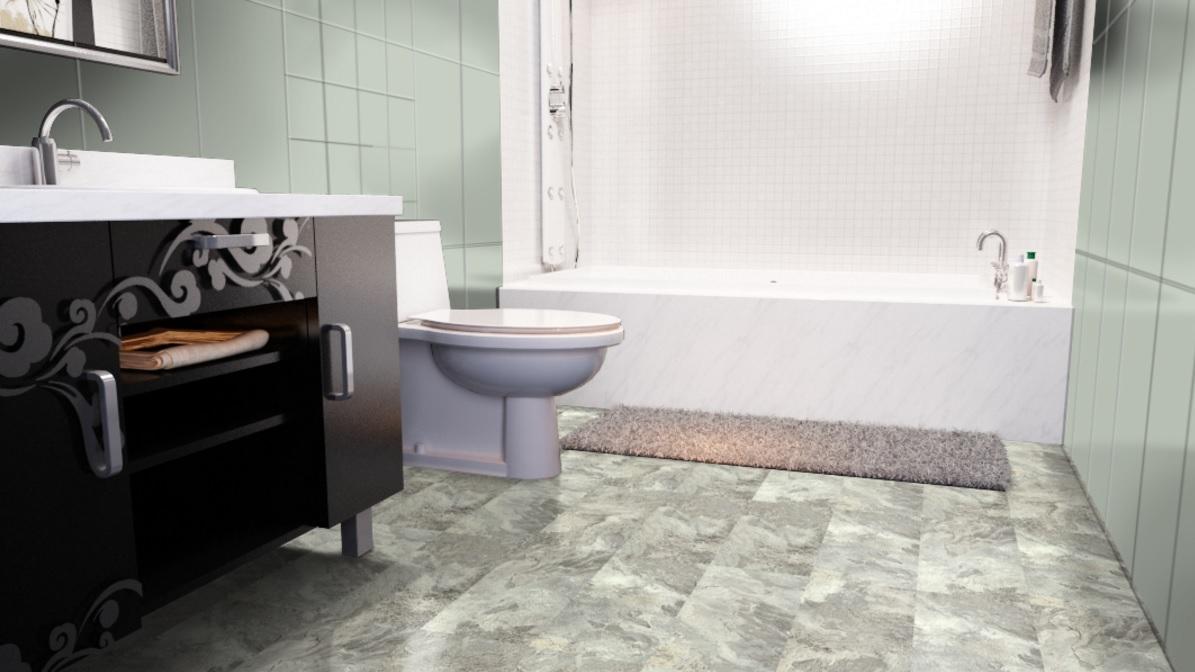 WHAT ARE THE ADVANTAGES OF LVT?
While there are a lot of great things to be said about LVT, we can break it down to the five biggest perks:
•It's waterproof.
•It's reasonably priced.
•It's easy to care for.
•It's tough.
•It's stylish.
Sounds awesome, right? Let's take a closer look.
Water Resistance
Like all vinyl floors, LVT is 100% waterproof and won't warp in the unfortunate instance of a flood or natural disaster. This is a great choice for moisture-prone areas in your home like bathrooms, kitchens, and basements!
Unlike hardwood, LVT doesn't expand or contract when exposed to moisture or high-humidity environments, so it's a great choice for folks in more humid climates.
Great Style At Affordable Prices
All too often, "luxury" becomes synonymous with "expensive." That's not the case with LVT! The timeless style of exotic hardwood, elegant marble, and many more can be yours at a fraction of the cost.
Easy Maintenance
No one wants to dedicate a huge chunk of their time to floor cleaning, and with LVT there's no need to! A quick once-over with a broom or a duster like a Swiffer is enough for daily maintenance; a more thorough clean can be easily achieved with a damp mop, neutral-pH cleanser, and a water rinse. There's no need for harsh chemicals with LVT: in fact, they should be avoided entirely for the health of your floor. Always read the manufacturer's instructions and follow their recommendations for your specific model of LVT.
Check out this post to learn more about how easy it is to take care of your vinyl floors.
High Durability
Most, if not all, LVT floors feature transparent wear layers that provide an extra level of protection against impact, stains, scratches, and wear. They won't chip, warp under high-moisture conditions, or turn unsightly yellow with age. Spills and accidents are easy to clean up; even issues like pet accidents and water bowl spillage are no problem! Claws won't scratch or get trapped between planks; these floors will stand up to wear and tear from even the biggest dog breeds.
Follow Team Floors To Your Home on Facebook