Easy Ways to Winterize Your Home
Ah, winter.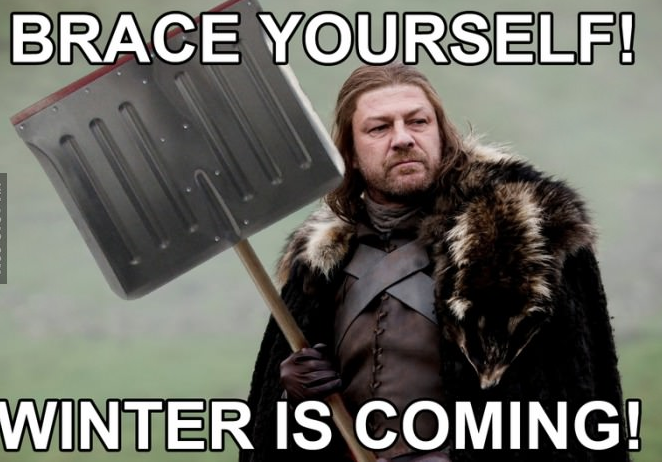 (Brace yours, Elf!)
Whether you love it or hate it, preparation is essential to ensure the most hassle-free season possible. Getting ready for winter doesn't stop at checking your car's fluid levels, stocking up on blankets, or buying gifts early. You, your home, and your floors all need some specialized seasonal care.
Why Winterize Your Home?
Energy costs are notoriously high during wintertime, but fortunately they can be tamed. Here are some easy ways to cut your utility costs:
• Turn the Thermostat Down The Department of Energy recommends turning your thermostat down 10° to 15° whenever you leave the house. Putting in a full day at the office? Setting your thermostat back the suggested amount can save 5% to 15% a year on your heating bill – as much as 1% per degree over an eight-hour period.
• Bundle Up Flannel sheets, heavy blankets, comfy sweaters, long underwear, thick socks…let layers be your friend!
•Get an Audit Put aside that instinctive (and totally natural) fear of the dreaded IRS audit! An energy audit won't probe through your finances; instead an expert comes to your home for a detailed look at your energy use and provide you with personalized insight on how to reduce it. Some energy companies offer audits for frees, so be sure to check with your provider to see what kind of promotion they're running.
• Keep It Clean Proper maintenance of your furnace and vents is an easy and low-effort way to keep your heating bill down. Move furniture away from vents and give them regular once-overs with your vacuum (I use my brush attachment) to clear off dust and pet dander. Check your furnace filters once a month and replace them when they get dirty.
How Does Winter Weather Affect Hardwood Flooring?
As we've talked about before, both solid and engineered hardwoods are natural materials and are subject to environmental conditions like moisture changes. Winter's damage to hardwood normally takes place over a period of years; barring any Hollywood-esque natural disasters most issues will accumulate instead of appearing all at once. Hardwood's natural contraction due to winter's low Relative Humidity factor can lead to shrinkage can lead to cracks, gaps, and other issues over time.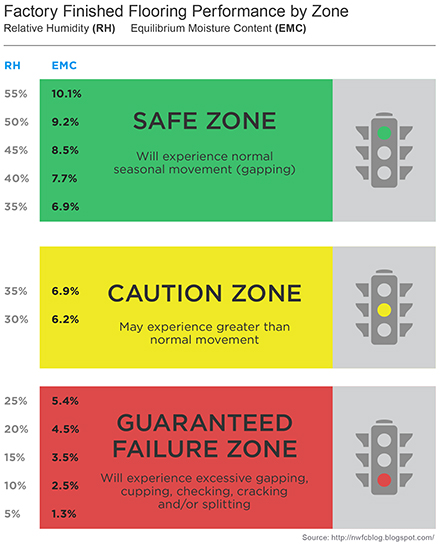 How Can Winter-Related Damage Be Prevented?
There are a few ways to stop winter hardwood damage before it starts:
• Start with the Right Hardwood Due to its layer-based construction, engineered hardwood flooring is considered more stable than its solid counterparts.
• Do It Right the First Time Proper installation will save you all kinds of problems down the road.
• Consider a Narrower Plank Thin planks mean more joints, which more room to distribute gaps in the event of contraction.
What are your best tips for winter preparation, friends? Let us know in the comments!
Follow Team Floors To Your Home on Facebook