Loads Of Fun In The Laundry Room
Today we're going to talk about one of the most unheralded champions in any home, the laundry room. We ask a lot of our laundry rooms, don't we? Be dry. Be clean. Be visually appealing. Don't smell like dirty socks.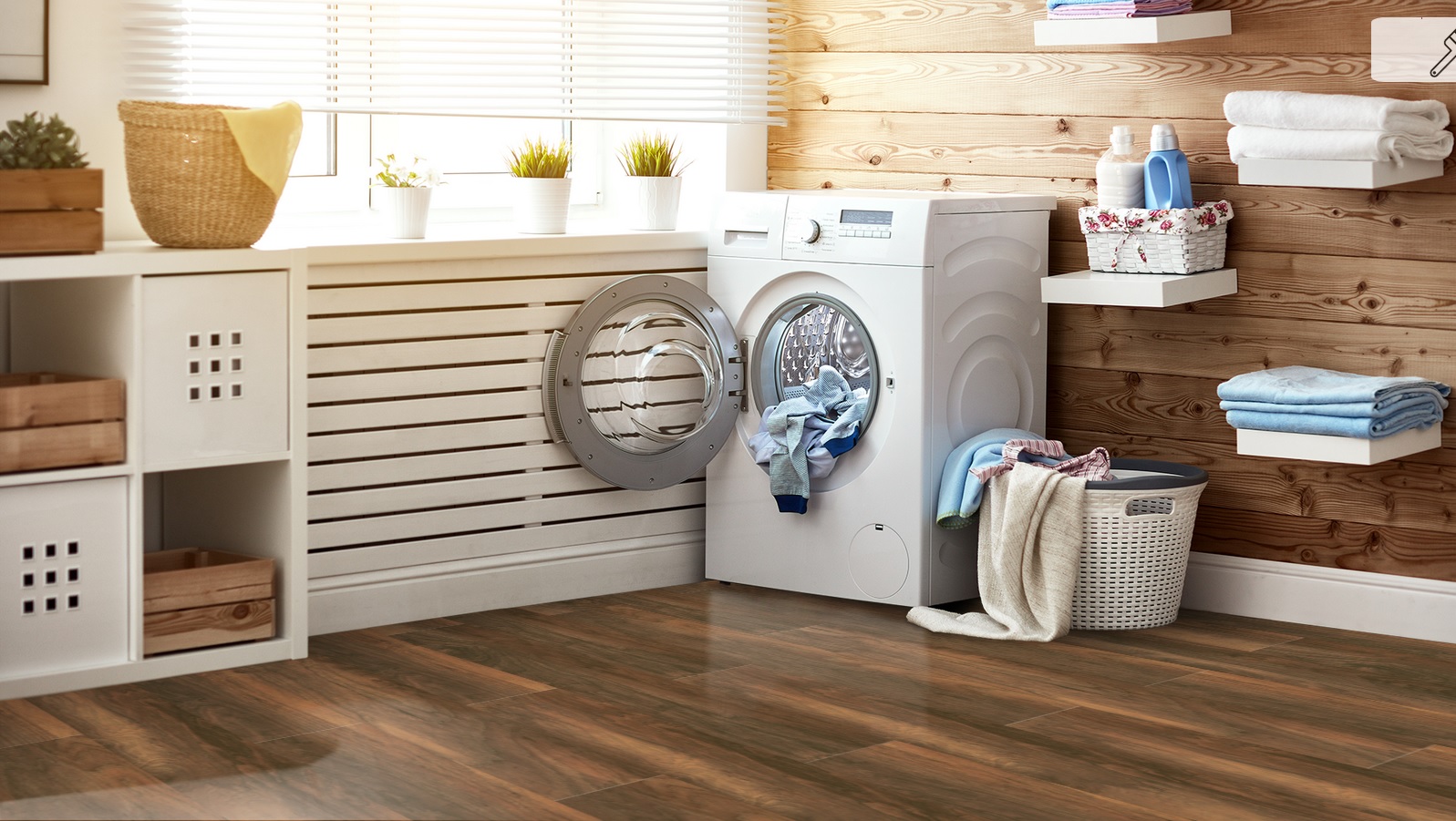 So, what are some factors to keep in mind when choosing a new floor for your laundry room? Let's have a look.
Washing means water. Water means the possibility of flooding. Flooding means damage and mess and more headaches than a month of migraines. Even if your laundry room never floods, the possibility of spills and drips is always there, making a water resistant or waterproof floor essential for the longevity and productivity of your space. All of our LVT & Vinyl Plank flooring is waterproof, and is available in a huge variety of colors and styles. Of course, laundry also involves soap and fabric softener and stain treatments, which brings me neatly to our next consideration:
Ever spilled bleach on a new pair of black pants? Remember how annoying it was to see those marks and know they weren't going to come out? Imagine that on your new floor.
Ceramic and porcelain tiles
are waterproof, and frequently chemical resistant as well. Got your heart set on a wood look floor? There's a
tile
for that.
A laundry room might not get a lot of foot traffic, but it needs to be able to handle anything and everything that comes its way, especially in bigger families when the laundry room does double and sometimes triple duty as a pet area, mud room, and storage space in addition to its intended purpose. A floor has to roll with the punches, stand up to the hard knocks, and come out looking fabulous!
Got specific questions about choosing a laundry room floor that's right for you? Call or click on FloorsToYourHome.com to speak with one of our experts today!
- - - - Meredith Foster is a content writer at Floors To Your Home. Away from the office she's a published author, hockey fan, music lover, and mom to a vampire-fanged rescue cat.
Follow Team Floors To Your Home on Facebook