When Not To Buy Hardwood
We talk a lot about how important it is to understand your lifestyle needs when choosing a new floor. After all, flooring is an investment that's meant to stand up to a home's demands with beauty and durability for years to come. You wouldn't want to be stuck with a lemon car. You don't want to be stuck with a lemon floor!
Last weekend I went to one of the local malls here in town and went into an electronics store that had light-toned flooring. Now, retail and commercial spaces take a bit of a beating due to high volumes of foot traffic, so I didn't think anything of seeing scratches and scuffs on the floor. That is, until the sales associate mentioned they'd just had the store's hardwood floors refinished. For the second time. In less than five years.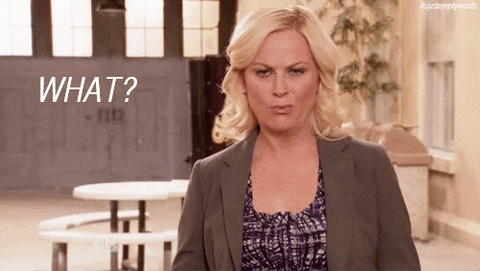 Hardwood is great. It's beautiful, it lasts a long time, it's a classic that even interior design novices have a hard time messing up. It's also a poor choice for heavy traffic areas like, say, a world famous technology magnate's retail store. As a result, they're spending a lot of time and money on frequent refinishing. Whoever chose hardwood was not being realistic about their flooring needs.
How Can I Be Realistic While Floor Shopping?
•Do your research. I might sound like a broken record here, but I can't stress this enough. Look up the pros, the cons, the good, the bad, the ugly, and everything in between.
•Don't get stubborn. It's not a character flaw or a symptom of shoddy design if hardwood isn't the best choice for your room.
•Do understand your lifestyle. Look at what factors in your life are likely to impact your floor's health. For example, big dogs. Excellent cuddle buddies, bad for hardwood. If you have anything larger than, say, a Pomeranian, its claws can do a lot of damage to hardwood.
What Are My Alternatives?
Have you checked out enduring laminate? 100% waterproof vinyl? WPC that combines the best of laminate and vinyl? Trendy new wood look porcelain tile? There are plenty of gorgeous alternatives that will mimic hardwood's beauty while still meeting your needs.
•Laminate: Maximum durability, particularly laminates rated AC4 or above
•Vinyl: 100% waterproof
•WPC: The love child of laminate and vinyl
•Wood Look Porcelain: On trend for years to come
Are you on the fence about the best new flooring for you? Call our experts at 1-800-804-5251! They're standing by to answer all your questions and help you meet your flooring needs at an unbeatable discount price.