3 Questions to Ask Yourself Before Choosing a Hardwood Floor
If you've decided to explore the world of hardwood flooring for your home, you've made a great decision! As you're probably finding out, there is a lot that goes into choosing which type of hardwood flooring is right for you and your home. Not only do you need to decide what hardwood flooring best fits your needs and budget but questions like "what species of wood do I like?" or "what rooms am I considering laying flooring?" need to be asked as well.
You could rattle your brain all day with questions in order to come to a complete decision. However, here are three questions you should ask yourself that will help and prepare you and your home for a hardwood floor that best fits your needs.
What is the traffic like?
Do you have children or animals that increase the traffic on the floor? You might want to consider a natural oak or
maple floor
that shows less traffic wear than a
darker wood
.
You'll also want to consider the finish being applied to your flooring. Glossy finishes with high shine will show traffic patterns quicker than a low-shine urethane or satin finish.
What are the surroundings?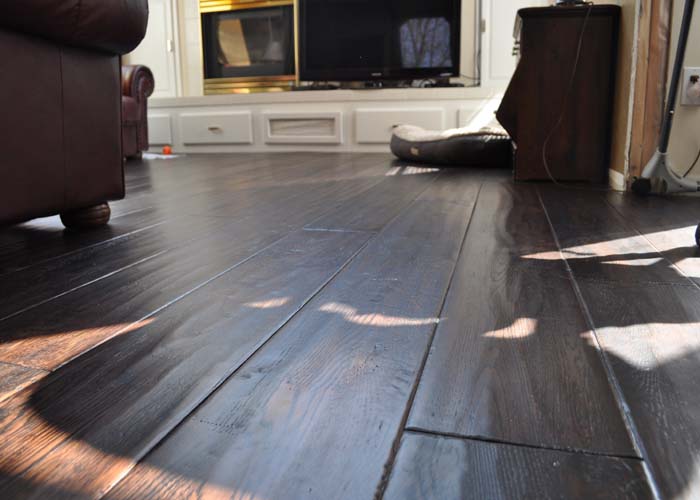 Oak, Elm and Maple flooring are largely popular species of hardwood. Builders and homeowners have preferred these two for what seems like forever. But no matter what species you choose, you need to choose a color that will fit your décor in your home. Darker colors provide a "comfortable" and "homey" feel to a room very easily, while lighter colors make a room feel more open and larger. If you have a casual or contemporary feel to your home, a lighter color might work best. If you're looking for a traditional or formal look, darker colors typically work well here.
Solid vs. Engineered?
Solid hardwood has a number of differences from other types of hardwood, but the biggest is that it is made from one single piece of lumber. Solid wood flooring can last up to 50 years and many people purchase this type of hardwood floor because of its durability.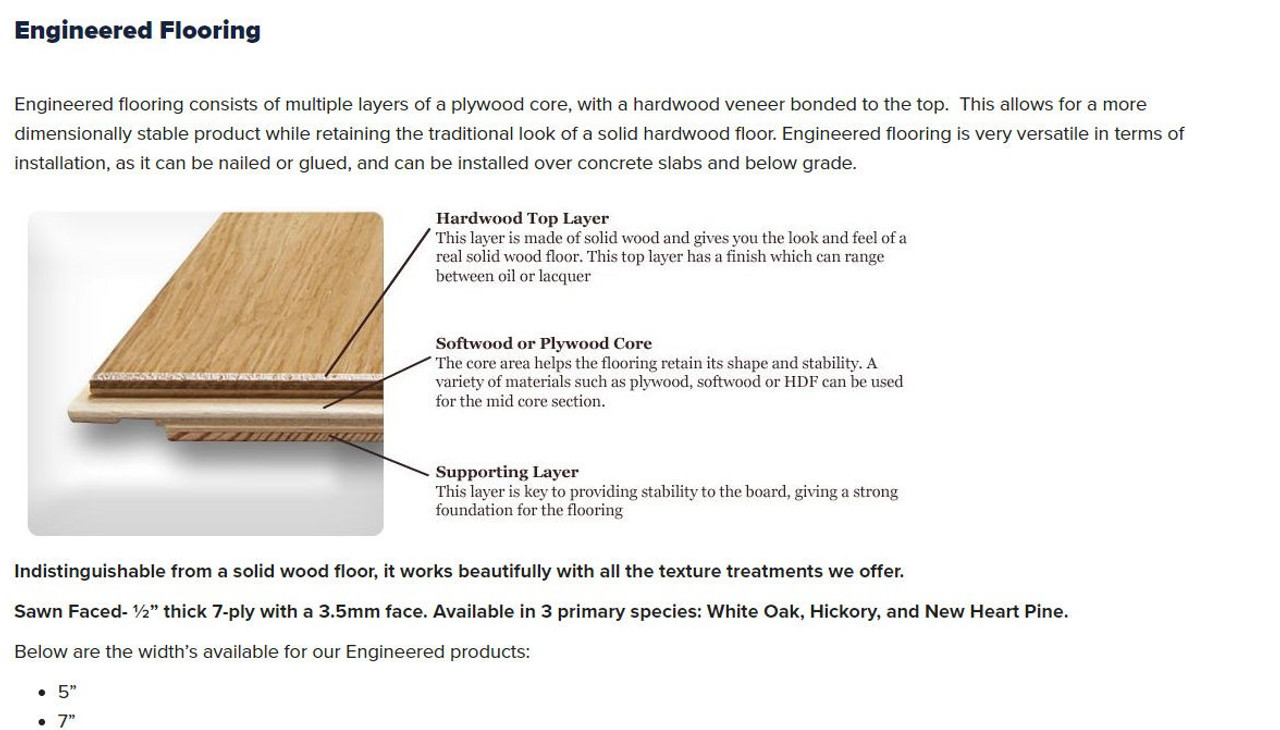 Engineered hardwood is built in multiple layers of solid wood veneers. One of the benefits engineered hardwood has over other types of materials is that it's often more cost effective because it can be laid on top of other surfaces without the purchase of sub-flooring. The selection between different types of engineered hardwood is almost endless.
There are other types of hardwood flooring as well – such as exotic and click together. So make sure to exhaust all of choices available to you and your budget!
Whether you're building a new home, doing some remodeling or working on another project, if you're considering installing a hardwood floor, make sure to consider all of the important questions and possibilities involved in your decision.
Follow Team Floors To Your Home on Facebook