How Is Vinyl Flooring Made?
Welcome to the first in our new blog series, " How Is That Flooring Made?" First up: Vinyl!
What Is It?
Vinyl is made from polyvinyl chloride (PVC) resin along with various additives such as plasticizers, stabilizers, pigments, and fillers. According to the EPA, "Vinyl flooring products can be made using different manufacturing processes and material compositions. The density of vinyl flooring will also vary, depending on its intended use."
Let's take a closer look at those additives: • Plasticizers soften the vinyl and increase flexibility
• Stabilizers minimize degradation and fading from heat and sunlight
• Pigments give the vinyl flooring its color
• Fillers act as resin extenders and can assist pigments in producing a desired color
Some vinyl floors may include antimicrobial additives to prevent mold and bacteria growth.
How Is It Made?
The combination of resin and the aforementioned additives creates vinyl compound, commonly formed into pellets or granules that look a bit like the pebbles on the bottom of a fish tank.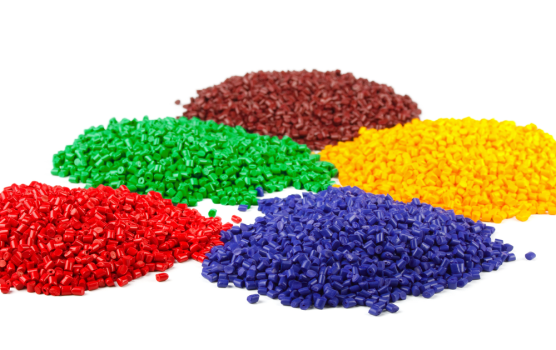 Vigorous applications of heat and pressure render those pellets from individual pieces into a batter-like mixture. At this stage, the mixture that will become sheet vinyl is applied to a backing material, while a mixture that will be cut into planks or tiles is squeezed into sheets. Any texture will be applied at this stage, then the sheet will pass through a die cutter and be cut into the desired size.
What Types Are Available?
Vinyl flooring comes in several different varieties:
Sheet Vinyl
This is the original vinyl flooring. It comes in rolls like carpet does, normally six to twelve feet wide, and can be cut to your desired size.
Rolls of Sheet Vinyl[/caption]
Once the most innovative flooring option on the market, these days sheet vinyl often takes a back seat to plank and tile designs. Sheet vinyl is most often glued down to the subfloor, but some varieties do feature loose lay installation.
Vinyl Tile
Vinyl tiles are square-shaped pieces of flooring designed to provide a smooth uniform appearance. They frequently feature patterns that mimic natural stone and marble. Vinyl tile often uses the peel-and-stick installation method.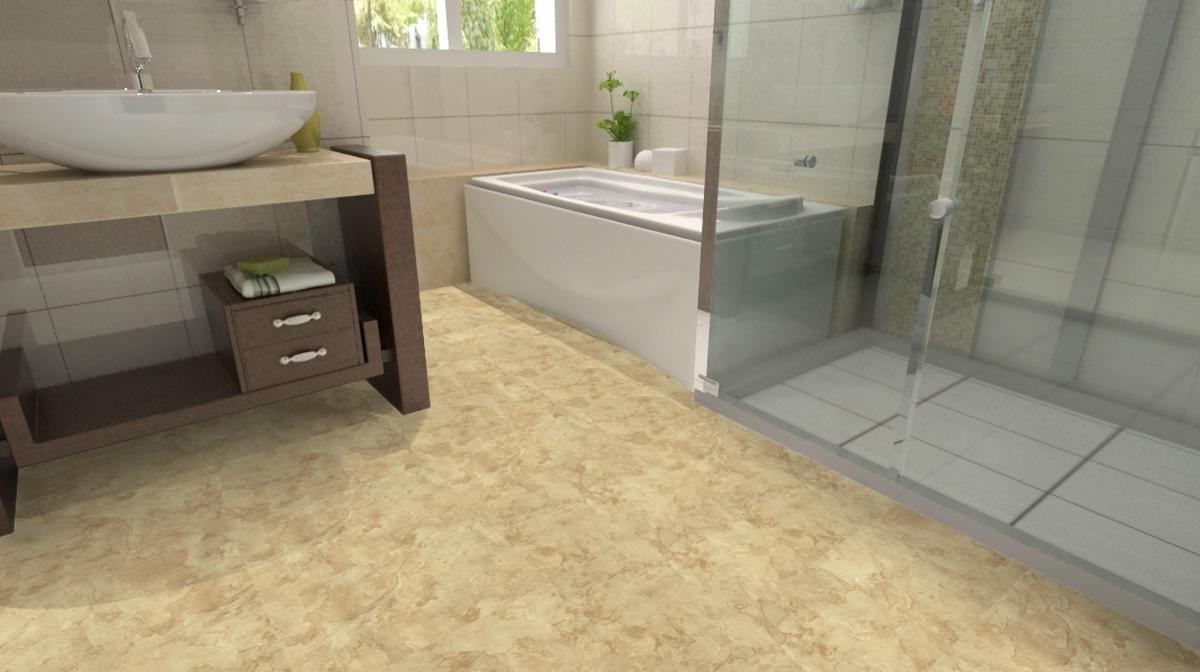 Vinyl Plank
Vinyl planks are rectangular pieces of flooring designed to emulate genuine hardwood. They're great in rooms like bathrooms and basements where moisture concerns rule out genuine hardwood. Available in a wide variety of sizes and thicknesses, vinyl planks are a popular choice due to their versatility in both appearance and installation. Some models are loose lay, others are glued down, and others click together like this: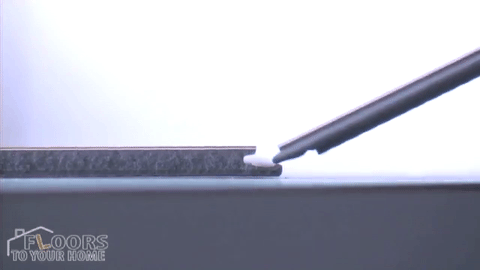 What About Luxury Vinyl?
Luxury Vinyl Tile (LVT) and Luxury Vinyl Plank (LVP) are common terms in the vinyl industry. The key word there? Industry. 'Luxury' is an industry term and a marketing buzzword, not a vinyl that meets an agreed-upon set of criteria. Both LVT and LVP are renowned for their abilities to create amazing realistic stone and hardwood looks.
How Do I Know Which Vinyl Floor Is Right For Me?
The key things to look at when choosing a vinyl floor are the room it's going to be installed in, your budget, and your lifestyle. Are you going to be installing the material yourself, or hiring a professional? Do you have children? Do you have pets? Do you have large dogs? These are all good things to consider. This post from our Resource Center goes into more detail about how to find your perfect vinyl floor.
Follow Team Floors To Your Home on Facebook