Shopping Tips
Shopping for a new floor doesn't have to be an intimidating process. In fact, we're here to help make it as painless as possible! Everyone has their own way of doing things, but here are a few basic guidelines to help you get started:
1. Work Out A Budget. Figure out how much flooring you need, and how much you're willing to spend on your project, and stick to it.
2. Learn What Type Of Floor Is Appropriate For Your Room. Look at your room's usage and needs to determine your best choice.
3. Establish An Aesthetic. What interior design styles stand out to you? Sleek and modern? Rustic and homey? What kind of look are you going for? Pinterest is a great tool for making a virtual scrapbook of floors that appeal to your senses and looks you'd like to emulate in your home.
4. Consider What Kind Of Life You Want With Your Floor. Are you looking for a first quality floor that will last a lifetime, or are you looking for a more temporary, budget-friendly option? This is especially important if you're looking to flip your house or you have a smaller budget.
5. Decide How Much Time You're Willing To Spend On Maintenance. Do you want a floor that's very easy to care for and requires minimal cleaning, or are you willing to put more effort into keeping your new floor sparkling clean?
Just like with any other long-term investment purchase, research and information are your friends when you shop for flooring. Take notes, take measurements, take pictures, and take these things with you when you shop, because at some point you or your customer service assistant will need them. Don't worry about having too much information – there's no such thing. This information will also come in handy down the line, so be sure to keep it handy until your project is completed.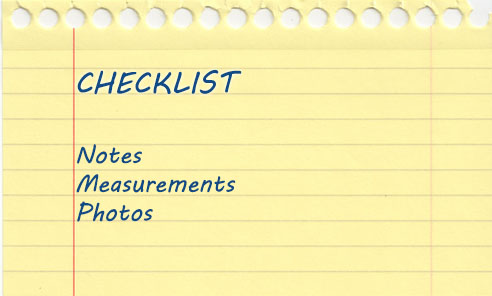 If you opt to shop at a store instead of online, definitely bring your pictures (unedited pictures – no Instagram filters!). It's also a good idea to bring small tangible things from your room to help with the aesthetic factor, like armchair covers or throw pillows. This is especially good if you're looking for
carpet
. You might even bring paint swatches of the room's colors, if you happen to have them. It will really make the final look easier to envision.
Order Samples!
Think of ordering floor samples like trying on clothes, or test-driving a car. This is not a decision you want to make blind; you want to see the actual product in your home so you can make the most informed decision possible. You may live with your final selections for a long time. You should take advantage of everything that can help you choose the floor you'll love for years to come.
Plus, samples are there for you to do whatever you want with them. Look at them in any room. Look at them in different lighting conditions. Experiment with them - no, seriously. Test their durability. Hit them with a hammer, spill grape juice on them, put on your best high heels and go for a strut. Why else are samples important?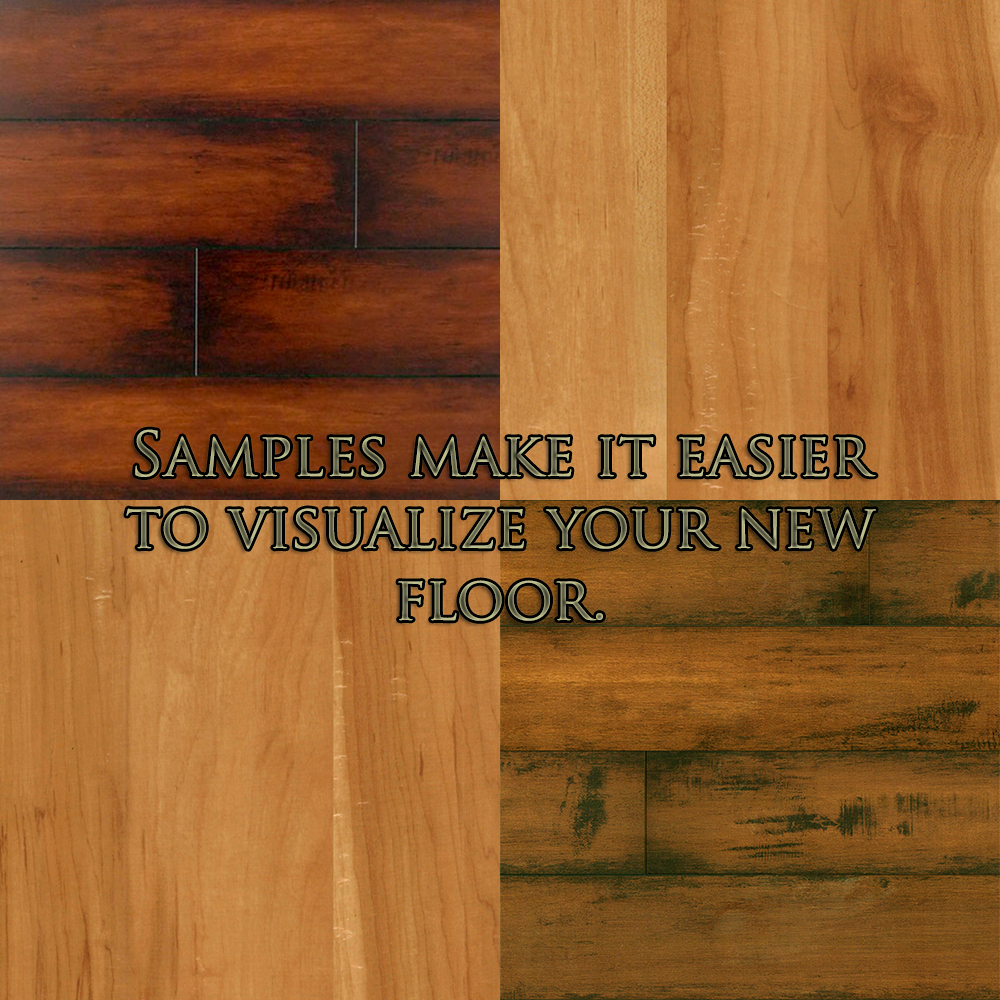 Another important thing to think about is who's going to install your new floor. Are you going to take on the do-it-yourself challenge, or are you going to bring in a professional? Some floors can be easy to put in place yourself. Other varieties, especially certain types of
Hardwood flooring
, are better left to the specialists. If you consider hiring an installer you should meet with them in advance and get satisfactory answers to these things:
• How will your installation be scheduled and how long it will take?
• Who is responsible for the removal and disposal of any existing flooring?
• What, if any, preparations will you need to make before the work begins, including moving furniture?
• Get guarantees on the installer's part. If you have issues with the installation, how long is their guarantee? It might be a few months. It should be at least a year. Make sure you understand what they will do, and how you would start that process, should it arise.
• Find out about any additional costs that could arise. Before the installation gets underway, you should be able to know exactly how much money you will be paying for it when it is finished.
• You should get a price quote in writing.
While it's very important to know what you want and communicate your expectations throughout both the selection and installation processes, it's equally important to keep these expectations tempered toward reality. Life, inevitably, happens. Hopefully it will go as smoothly as possible.
When you shop for laminate flooring, hardwood, carpet, really any kind of floor covering, try to have the following things at hand. Keep them near your computer or phone if you shop with us, and if you go to a local store, take them with you. At some point, either you will want them, or your customer service person will, in order to answer a question for you.

Existing decorations
The actual measurements of your rooms.

If you're shopping at a store you might also take pictures, or even a layout of your room.
If your computer is out of the room, definitely have pictures around, or anything real you can keep nearby, such as the armchair cover from a couch or throw pillows, especially if you're looking for Carpet. You might even keep paint swatches of the room's colors on hand, if you have those. It will help you evaluate what you see on your screen. If you shop at a store, take those with you. It will really make the final look easier to envision.
When you finish any information gathering browse, you should have been given actual costs of the material you want based on the space you have, and an estimated arrival time from the date you place your order. You should also have samples on the way, so you can see the actual product in your home. You may live with your final selections for a long time. You should take advantage of everything that can help you choose the one you'll love.
– – – –
David is has written and made videos about flooring products and installation since 2011 at Floors To Your
Home (.com), where he is also the PPC Manager,a Researcher, a Website & Marketing Strategy Team member,
Videographer, Social Strategist, Photographer and all around Resource Jito. In my spare time I shoot and edit
video, put together a podcast, explore film history, and mix music (as in 'play with Beatles multi-tracks').
Connect with W. David
Follow Team Floors To Your Home on Facebook