When Do You Need a New Floor?
It's not like a busted television. The determination to replace a floor can be forced on you, or it can be a matter of whim or opportunity. There are many kinds of flooring, each with many factors to consider, and it's an expensive proposition, so you need to take it seriously. We'll try to help, sorting the factors to consider by how certainly they mean that your old floor is done.

Does my old floor have to go? YES or NO?
The Floor is a Health risk – YES

The biggest reasons this would come into play would be discovering asbestos (which must be dealt with, and must be handled with extreme care), having an infestation of mold or insects, or realizing that the material itself is either causing an allergic reaction, or by its structure is holding onto allergens. Very well taken care of, frequently extremely cleaned carpets can actually filter allergens out of the air, but most people don't follow a regimen strong enough to get this benefit, so that they actually collect and release allergens back into the room.
We have blog posts with good starting tips on handling asbestos, treating mold and selecting hypoallergenic flooring to help you begin to deal with your issue if there is a health issue, but in these cases, the floor definitely must go.
The Floor Seems Beyond Repair or Repair Might be Too Expensive – ALMOST CERTAINLY
Some floors have a range of things that take them from repairable to irreparable, and some are more pass/fail than others, where levels of damage just equal replacement. If the asphalt in your basement is curling, or if a ceramic tile is cracked, these must be replaced. If you have replacement tiles in storage, you might be able to do one or two, but if a good portion of the floor looks desert cracked, then it's time for a new surface.
It's hard to do, but a laminate floor can crack or dent as well, and then at least that plank should go. Those can't be sanded and refinished like a real hardwood floor can be. Carpet stains may also be unremovable, and no longer feasibly hidable by a large urn. Some carpets can be patched, the ones with longer fibers on top being the better ones for that. If the carpet is irreversibly worn and matted, has stretched or shrunk beyond the shape of the room, seems to be disintegrating, or perpetually, you know… stinks, then it's time to get this thing out of your place.
The solid variety of real hardwood floors can often be sanded and refinished instead of replaced. The tell-tale signs of an absolute need to replace a hardwood floor would be severe water damage resulting in the boards permanently warping (you'll hear the word 'buckling', which is the word used to describe what happens to the hull of a submarine when it's hit by a torpedo. We do not like this word). Some ' cupping' and ' crowning' can be handled by waiting for the moisture to leave the planks after the water event, or by sanding and refinishing, and cracking or peeling can almost always be handled this way.
Engineered hardwood floors cannot be sanded and refinished, because the layer you want to see is only on the top, and it's too thin for sanding down. In most of the above circumstances you'll need to replace the floor, especially if you can't get replacement boards that will fit in seamlessly.
You're Having a Lifestyle Change – USUALLY
The phrase may sound like a lead in to a sitcom joke, but it can mean any number of real things. If you start having children or get pets, they can become active and messy in a way your home didn't need to handle before. You may switch family members between rooms, or swap a playroom with a dining room for space. Then you must consider the new traffic in one, and more potential spills in the other. The new presence of an elderly person may mean changing from a floor prone to slipperiness. If someone's feet become hypersensitive, you might need to take out or cover a ceramic floor, as they can be cold underfoot. When it's financially possible, you want the floor to accommodate you, not the other way around.





You're Selling Your Home – OFTEN

You should assume that a buyer is pickier than you would be if you were the buyer. Be honest with yourself. When you look at the floor, are you thinking to yourself, "That won't be a problem," or "That shouldn't be a problem?" If it's the second one, then you probably wish it wasn't, but you recognize that it probably is. Do you want your current floor to be the deal-breaker? It can be as much an issue of contemporary aesthetics, or what is normal in your neighborhood as it can be one of the floor's condition.
Hardwood almost always adds value to a home. Laminate can be neutral if it still looks great. It's mostly passed the "it's not really hardwood" stigma, but a little of that remains, and this or vinyl might take away from the impact of a really elegant home. Wall to wall carpet can actually be a drawback these days. People know that they can't tell how clean a carpet really is.


You're Moving Into a New Place – OFTEN

1 – Health reasons. If there is carpeting, you can't really know what it might be harboring or hiding underneath. Sharing carpeting can be like sharing old socks. Sorry for the mental image, but that's a distinctive to carpeting over the hard surface floors.

2 – Décor. Your furnishings may not match the floors in the new home. Your feet may prefer something else to walk over. You may want rooms to be brighter, or darker, than current floors render them. The floor you like will make your home feel more like your home.


Your Style Has Shifted – COST DEPENDENT

If the look of your place doesn't represent you anymore, then you might want to change it. You live there. You see it every day, and your friends see you framed in your rooms. You may prefer rooms to blend together better than they have, or to change the direction of a floor. A small room can be made to feel more spacious with a different floor, wider planks, a closer grain or pattern, or a lighter tone for instance. If you have hardwood, you may want a different species, either for the durability or the specific look – not just color and tone, which can change with a stain, but grain and patterning. You may want to switch between a parquet style floor and a standard plank style.

Or your neighbors may have just put in a new floor. And maybe it's gorgeous.
This last one isn't about need, it's about what you can do, and want to do. It's all up to you.
– – – –
David is a Writer at Floors To Your Home (.com), as well as the PPC Manager, a Website & Marketing Strategy Team member, a Researcher, Videographer, Social Strategist, Photographer and all around Resource Jitō. In my spare time I shoot and edit video, put together a podcast, explore film history, and mix music (as in 'play with Beatles multi-tracks'). Connect with W. David Lichty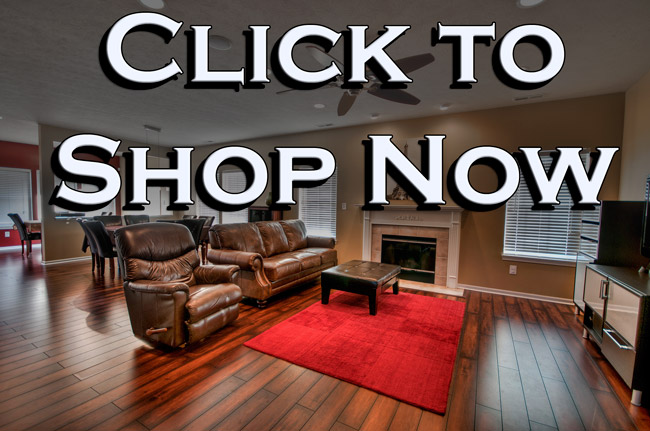 – – – –
David is has written and made videos about flooring products and installation since 2011 at Floors To Your Home (.com), where he is also the PPC Manager,a Researcher, a Website & Marketing Strategy Team member, Videographer, Social Strategist, Photographer and all around Resource Jito. In my spare time I shoot and edit video, put together a podcast, explore film history, and mix music (as in 'play with Beatles multi-tracks'). Connect with W. David Lichty
Follow Team Floors To Your Home on Facebook