Posted on Feb 3rd 2015 Posted by Meredith — Comments ↓
According to one of America's foremost scholars and statesmen, "Nothing can be said to be certain except death and taxes." Thanks, Benjamin Franklin. You're a beauty, but the fact remains: NO ONE LIKES PAYING TAXES.
The only good thing about tax season? The prospect of a juicy, juicy refund. Having a little bit of extra cash is never a bad thing. Taking your hard-earned refund further by getting a great deal on a great product? EVEN BETTER!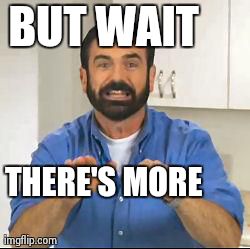 Floors To Your Home now offers special financing, with no interest if your balance is fully paid within six months of your purchase. There's never been a better time to apply for a Floors To Your Home line of credit courtesy of our friends at Synchrony. Once you're approved, you'll receive an account number, and then you're ready to call our flooring experts and place your order.
Got questions? Call or chat with our customer service experts today at 1-800-804-5251 to learn more about finding the finance option that's right for you. Leery of making an online purchase with your credit card? We accept payment via PayPal – fast, secure, convenient! PayPal also features a Bill Me Later option for even more versatility. At Floors To Your Home, we take a lot of pride in our amazing low discount prices. We're working people just like you and we understand how important it is to take your money further.
Pennies add up to dollars, friends, and thrifty is nifty! What better time to buy a new floor than during tax season? Take advantage of our incredible prices on hardwood, laminate, waterproof vinyl, porcelain & ceramic tile, and even carpet tiles, and watch your money go that extra mile.
- - - - Meredith Foster is a content writer at Floors To Your Home. Away from the office she's a published author, hockey fan, music lover, and mom to a vampire-fanged rescue cat.
Follow Team Floors To Your Home on Facebook